Recent Requests
We have 3 wall heaters. They will not stay on consistently and are hard to fire up. Sometimes if you hit the heater, it fires up. The pilot lights are on.

Margaret D
Replace a furnace and add on A/C.

Jagjeet S
I need the HVAC ducting replaced in the crawl space of my home in Alameda. Thanks,

C P
I need to repair my attic fan. Please help!

Diane L
We bought a new furnace but our friend who was supposed to install had some personal issues and quit on us. There is a space above furnace that needs to be dealt with. Our friend made a box of sorts that may not be adequate. Please send me an estimate for job including box if needed. Thank you

Stacy K
I need to have a 20 ton commercial A/C unit repaired. Do you do this?

George M
I have two wireless thermostats with modules to install on two furnaces in my home. Can you give me an estimate to do this installation?

Geron K
Hi- We are looking to add a HVAC system to our current system for an addition we are adding onto our offices upstairs. We approximately need 2- 4 ton units for approx. 4,200 square feet. Can someone come and see our facility and give us an estimate?

Amanda S
Our PG&E bill has tripled over the past few months and I'm wondering if part of the problem is that we have never (since we have lived at our house the past 5 years) had our HVAC system serviced. Our house is only about 10 years old and is an Energy Star home. I was wondering how much it would cost to get it serviced? Please let me know. Thanks!

Kellie M
We have five small houses in Los Gatos each with a propane wall heater. We are replacing them one at a time and need one done now. The one we are replacing now is on a living room wall venting to a carport. Mayneed to vent thru roof. Heaters in the range of 25,000 to 40,00 BTU have worked well. this house has heated area of 600 ft sq. Thanks

Don S
Sorry, but we are unable to take new clients at this time.
Customer Testimonials
"Excellent customer service. Prompt response to inquiry and arrived quickly to help resolve our broken furnace/cold house. I recommend their services if you have a need for quality HVAC equipment." -Linda F.
Our Location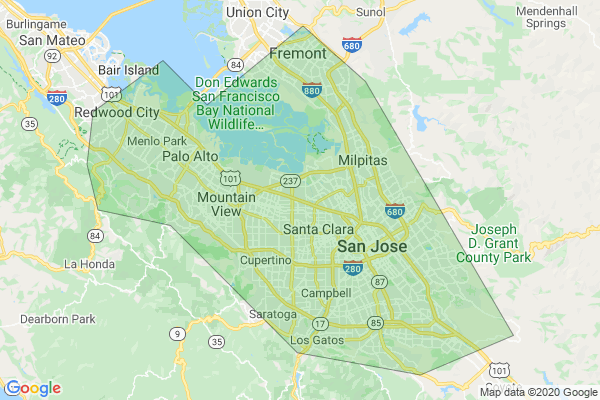 Location & Contact Info